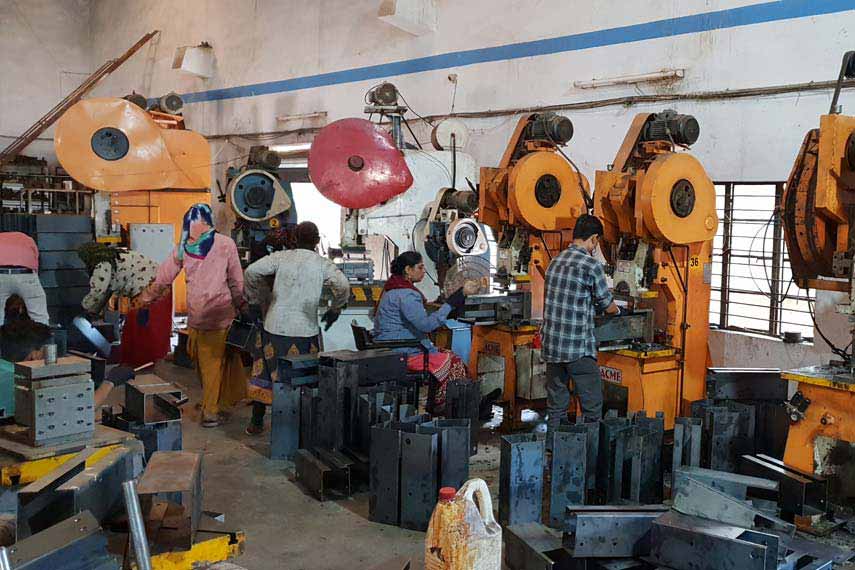 Stamping Parts - HDG /
/ Zi-Al-Flake / Stanz und Biegeteile
The articles with high volume, less design change possibility & plate thickness from 0.5 up to 5 mm would be economical to produce by Shearing & Stamping.
With Various mechanical Presses (from 80 tone – 15 tone) & Hydraulic presses + in house tool making facility, we are very much quick to develop & supply the Stamping parts.
For extremely high volume stamping parts (above 5 million parts/batch), We know our prices would not be best as compare to other Asian suppliers, But we offer Quit high level of reliability, consistent product quality & can supply a family of products with dynamic demands.
Our General products would be:
Our General products would be:
Module clamps & Spacers (as per your Drawings)
Special washers / Spacers
Buckles & Clips
Reinforcement parts